Elisabeth Sancho
Research Assistant
esancho(ELIMINAR)@clinic.ub.es
Degree in Psychology from the University of Barcelona (UB). She takes part in this research group as scientific assistant. Her work involves common administrative tasks as well as playing an important role in the control, follow-up and compatibility of projects, scholarships and research prizes.
A secretary plays a vital role in a research team and provides a transversal service that provides support to the entire team. Because research secretaries are the liaison between the main heads of the scientific lines and projects, they must have communication skills and considerable organizational ability.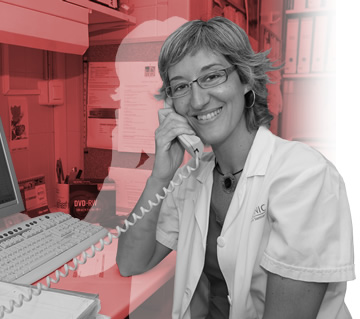 A research secretary plays a vital and transversal role in a research team.
Involved in the following lines