Carles Agustí
Senior Researcher
cagusti(ELIMINAR)@clinic.ub.es

Doctor of Medicine from the University of Barcelona. Specialist in respiratory medicine and leader of the research line on the study of pulmonary infiltrates in immunocompromised patients. He also evaluates the role of immunomodulating drugs, such as corticosteroids, in the treatment of severe community-acquired pneumonia.
This line aims to answer questions such as what is the best moment to perform invasive tests when studying immunocompromised patients with pulmonary infiltrates, which endoscopy techniques are most useful in evaluating immunocompromised patients, do biomarkers exist that make it possible to suspect or rule out a specific type of pulmonary complication?
The results of his investigations may improve the course of immunocompromised patients with lung infections by reducing mortality, clinical complications and length of hospital stay, in order to provide better quality of life.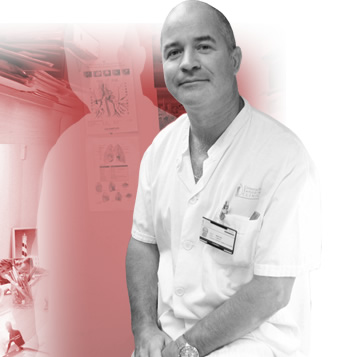 Improving the course of immunocompromised patients in lung infections and their quality of life are key elements of his research
Involved in the following lines