Albert Gabarrús
Statistician
gabarrus(ELIMINAR)@clinic.ub.es

Diploma in Statistics from the Autonomous University of Barcelona and Master in Applied Statistics from the University of Granada, he is the statistician for this research group. His main objective is to coordinate and potentiate activities relating to the statistics performed and to provide expert advice to the investigators.
His responsibility is to provide specialist quality support at all stages of the statistical study, whether in the experimental design, design and creation of the database, validation of the database or in choosing the most appropriate statistical methodology to use in interpreting and applying the results.
Statisticians play an essential role in a research team. They are figures that provide a transversal service that gives support to the entire team. Because they are the liaison between the main heads of a study, they must have communication skills and considerable organizational ability.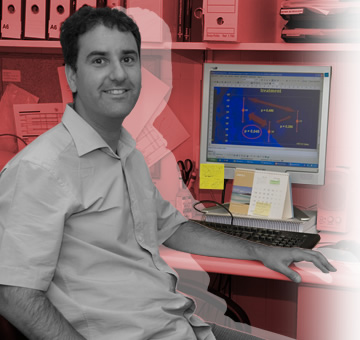 His responsibility is to provide specialist quality support at all stages of the statistical study
Involved in the following lines